Featured in
What makes the Ready Set GO Fitness plan different?
"I've read a lot of books in my life, but your fitness book is one of only 10 or so that has had a very influential impact on my life. I'm lucky I found it." - Mike Rabe
"I absolutely guarantee you will NOT be able to put this book down."
-Thomas Woodrow, About.com

"I love this book - it's brilliant - very readable - and it all makes sense!" - Dickon Weir-Hughes, Deputy CEO, Royal Marsden Hospitals London, United Kingdom

"5 Stars, Superbly presented
Profusely illustrated
Practical and Effective
Highly Recommended!"
- Midwest Book Reviews

"I was amazed at the results I achieved in body flexibility, strength and endurance. This fitness plan is practical, scientifically-based and meets my goals for good health now and into the future." - Dr. Keith Williams, Obstetrics and Gynecology
"Ready, Set, Go Synergy Fitness explains why so many people start exercising, don't see results and give up. The program is easy to understand, has transformed people of all fitness levels and ages, and is supported by more scientific research than I've seen in any other consumer fitness book." - Vera Tweed, health and fitness writer
Vision Fitness
- an award-winning home fitness equipment company -
now offers Phil Campbell's "Sprint 8" program on
their new fitness bikes
and elliptical trainers.


"I purchased the Vision Fitness recumbent bike (2200 HRT) with the Sprint 8 workout on it and I am extremely happy with it
and so is my wife!"
-David Grapka, Albany, NY
"I just wanted to tell you how much I am enjoying your book and your philosophy about exercise. It makes so much sense and I can see using it to supplement and/or replace our current approach to working with many...if not all....clients." - Deborah Tregea M.Ed, Senior Exercise Physiologist University Fitness Center, Penn State Hershey Medical Center
"I now understand why even the best diet and regular weight lifting weren't working. With a few tweaks to my workout program (and no more time involvement), I have twice the energy and feel more toned than I've felt in a long time." -Nan Allison, MS, RD, Author of Full and Fulfilled
"Ready, Set, GO! Synergy Fitness is a practical, science-based fitness plan anyone can use to lose weight. Phil Campbell's book is an easy-to-use, step-by-step plan for anyone. I highly recommend it! -Christian Finn, M.Sc., thefactsaboutfitness.com, Northamptom, United Kingdom
"I could be a spokesperson for you! This has literally changed my entire life!
I have lost 130 pounds ! Thank you!!!" - Debbie Gross, Wilmington, Delaware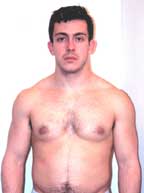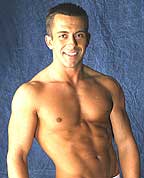 "The Ready Set Go Fitness program really works!
I was able to add new muscle faster than ever before while shedding bodyfat at an unprecedented rate.
I'm now a personal fitness trainer and have all my clients do this program because it works, and it works for everyone." - Alan White
"Phil Campbell's book, Ready, Set, Go Synergy Fitness is a concise, well researched, practical program for people of all ages. After following the level 2 program for 8 weeks, my total cholesterol dropped from 221 to 157. I highly recommend this book to my patients, and they receive reproducible results." - Chet Gentry, MD, Family Physician - see full story here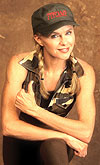 "My Fit Campers love Phil and his book is the bible of Fit Camp. His program can take you to the next stage of fitness regardless of your current fitness level." - Greta Blackburn, Editor, Ms. Fitness Magazine and Founder of Greta Blackburn's FITCAMPS.
Experience motivational presentations and group training sessions by Phil Campbell during Greta Blackburn's Fit Camps. More info here
"The next fitness revolution is here! I was finishing my masters in Exercise Science when Aerobics fired the shot that started the world running and ushered in the "Cardio" revolution." The Ready set Go Fitness program is destined to change fitness training as we know it today."
- Alvin Hoover, Hospital Administrator, South Carolina
"After not quite 3 months on your program, I've now burned about 19 pounds of fat, added about 4 pounds of muscle, and cut body fat by almost 6 percent. My cholesterol dropped 70 points!"
- Terry Bazyluk, Writer/Lawyer, Maryland
"It seemed as I got older, positive results were impossible to achieve, impossible that is, until I began following the step-by-step Ready Set Go Fitness program. It has changed my life both physically and mentally!" - Detective Captain Mickey Miller, Metropolitan Nashville Police Ordering information here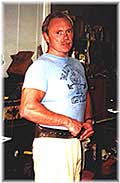 Mickey Miller before 90 days later
"I couldn't put it down. If you have reached a weight loss plateau, Phil Campbell's book may be exactly what you need to pump up your fitness routine. Even if you don't know the first thing about exercise, this book will help you map out a fitness plan."-Renee Kennedy, NutriCounter
"Campbell brings scientific proof to readers in a clear and concise way, explaining clinical studies on nutrition, energy production and exercise - showing how his program makes sense, why
it works.- Marilyn DeMartini, national fitness magazine writer See Table of Contents here
| | |
| --- | --- |
| | "As a fitness enthusiast, I love the Sprint 8 workouts! They are time efficient and effective in improving your fitness level. I've had so much energy and it keeps me looking younger. Everyone thinks that I'm still in my 20's, when I'm 37. I strongly recommend Sprint 8 to anyone who wants to lose body fat, get stronger, and improve their health." - Sandy Combs, personal trainer, fitness instructor |
"My progress with the Ready, Set, GO plan has been beyond my wildest imagination! - Harvey Fischer, age 50 - see full story here
I am truly amazed at the results in such a short period of time and I have just barely scratched the surface. I have lost about 15 lbs; my resting pulse rate has slowed 20% and I feel better physically and mentally." - Wayne Key, chiropractor - See full story here

"I read the book twice and love the illustrations, the motivation, and the research that you share. I read lots of books on exercise, nutrition, and diabetes in particular. Your book is at the top of my motivational reading!" - Darrell Denman, WI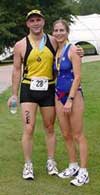 "I have read every book on training for triathlons, but it was not until I started doing the Ready Set Go Fitness program that I started to reach my full potential as an age-group triathlete." - Dr. Tim Berry, Family Physician and triathlete

Dr. Tim Berry, family physician, and Dr. Debra Berry, pediatrician, after a triathlon
Ordering information here
"I've read your book twice now and I need to congratulate you on one of the best books available for understanding what really happens when you train." - NASA Consultant, Jim Warren, President, Team America Health & Fitness, Inc.& Exer-Genie Training Systems
"I purchased a copy approximately a year ago, and it has really made a difference in my life. I have lost 18 lbs plus I'm also developing muscle lost after 30 years of no exercise"-Dr. Don Coffey
Ready, Set, GO caters for those who are just starting out in their journey to get into shape through to advanced routines that would challenge the most experienced athletes. If you're looking for a new approach to slashing body fat, increasing lean muscle mass and
taking your fitness to a new level, then grab a copy of this book!"
- Mandy Gibbons, Australia, virtualfitnesstrainer.com
"This program is fabulous!." - Sally Somerville, Channel Islands, United Kingdom
"This program is wonderful and Phil is very motivating! We have even added "The Sprint 8" as one of our fitness classes." - Carla Holland, Dept Administrator, Ingram Wellness Center
Now Available in Australia here
"Scientifically researched and effective fitness strategies to maximize your Growth Hormone levels. Complete with hundreds of exercise photographs and references, sound nutritional advice, fitness plans for 5 different levels of fitness, this book is rock solid, ...just like Phil Campbell's build. Here's someone that practices what he preaches." - Stefan Angheli, CSCS, Editor, healthfitness.com.au, Australia
"I predict Campbell's book will become the next health & fitness bestseller."
- Joanna Danema, TOP 10 Reviewer
"I enjoyed the read. This is a very practical book for individuals to stay fit and stay healthy." - Dr. Paul Laursen, School of Human Movement and Sport Science, Australia (Dr. Laursen is one of the leading Sports Science researchers in the world)
Fitness Book Review
by Dwayne Hines, II, CPT, national fitness writer
This book is a total departure from the traditional approach to fat loss?
Phil Campbell's blockbuster new book, Ready, Set, Go! Synergy Fitness takes an effective stab at the prevailing wisdom in the fitness world.
Ready, Set, Go! Synergy Fitness is a radical new approach to shaping the ultimate physique. It contains the program for drastically changing your body for the better.
The book is also full of various weight training exercises, plyometric training routines, sprinting and stretching exercises to provide the body with a total package. The book contains over 350 pages and sells for $19.95 in most major stores. See full review here.
"Phil Campbell's book is one of the most informative, well researched, and beneficial books I've read. ." - Rory Karpf, producer with NFL Films - fitnessfiend.com
"Phil Campbell is not trying to sell you anything except a longer, healthier life. A terrific concept, easy read, and a welcomed addition to a health and fitness library filled with more style than substance. This is the real deal." - Keith Murphy, NBC Sports Director, Des Moines