About Phil Campbell, M.S., M.A., ACSM-CPT, FACHE
Certified, American College of Sports Medicine CPT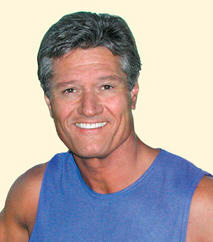 If you've seen a fitness magazine lately like Oprah's O Magazine, Outside Magazine, Physical Magazine, OnFitness, MS Fitness, Muscle Mag, or Successful Coaching, you may have seen an article or a quote by masters athlete, author, University Speed & Athletic Performance Coach Phil Campbell.

You may have seen him on the cover of Personal Fitness Professional, or heard him speak during the Health & Fitness Expo in Denver or during Greta Blackburn's Cancun, Las Vegas or Malibu Fit Camp.
You may own a piece of award-winning Vision Fitness cardio equipment with his Sprint 8 cardio program featured. Or you may know an athlete who has traveled internationally to him for advanced speed technique training. But until you've read his book, you may miss having the most meaningful fitness improvement experience of your life. His book is that good!
Phil Campbell, over age 50, holds two advanced degrees and is certified the American College of Sports Medicine CPT. He applies his advanced training in Health Services, experience in training over 18,000 athletes in speed and strength, and his experience (over 35 years) in the development of Ready, Set, Go! Synergy Fitness. He spent 20 years in hospital administration (including several years as a Division President with eight hospitals under his command) where it was his responsibility to take the medical disciplines of surgery, pathology, radiology, pediatrics, physical rehabilitation, physical therapy, pharmacology, and other health disciplines and operationalize diverse medical, health and wellness services into a comprehensive healthcare delivery system for the purpose of improving the lives of others. And he has taken that same approach in the presentation of information to readers.
Guided by mainstream research
Phil Campbell uses 300 photo-illustrations and cites over 200 mainstream research studies in the biomedical disciplines of endocrinology research, exercise science, medicine and fitness training for specific age groups to present a research-supported system that will help improve the lives of others.
He is an expert at taking complex medical subjects and making them understandable and practical. He calls this approach "street level applied science." And he shows readers step-by-step how to improve fitness, increase energy, lose, cut, and tone in the most efficient way possible.
Over Age 60
Phil Campbell wrote his first training manual over 30 years ago. While in college, he managed health clubs and performed personal training ... 20 years before it was called personal training.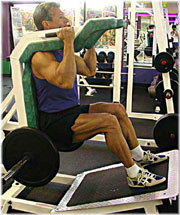 His inspiration to help improve the health status of large populations was sparked by his Health Services advanced degree advisor, Dr. Ed Cavanaugh, a former division administrator with the Centers for Disease Control in Atlanta. Mainstream biomedical research is the basis for all of Phil Campbell's writing, and over 200 research studies are cited in his book and placed in the thumb margins so readers can see the exact quote from the study.
As a masters athlete, Phil Campbell holds several USA Track and Field Masters titles including first place in the 100-meter sprint, Southeastern US Championships for his age group in 2000. In 2003, he won the 200-meter sprint and the discus throw, placed second in the 100 meters, and he set the
meet record in the javelin during the USA Masters Track & Field Tennessee Championships. Nationally, he has placed third in USA Track and Field Masters Nationals in his age group in the javelin, and fifth in discus. In his late 40s, he won a 40-yard dash competition in 4.69 seconds. He teaches athletes how to improve speed, agility and quickness during his Speed Camps held across the US - www.40speed.com. He holds a black belt in Isshinryu Karate and has competed and won first place in martial arts
and weightlifting competitions.
Motivational
Thousands of people across the US have been inspired by Phil Campbell's motivational presentation "Fitness for a Lifetime." If you'll let him, Phil Campbell will show you how to have the most successful and lasting fitness improvement experience of your life.

PRISTINE PUBLISHERS INC.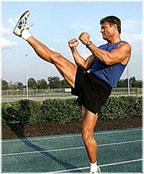 "This is an excellent fitness workbook. Along with photos of people performing the actual exercise, there are explicit descriptions of how the exercise should be done correctly and why. I've already used this book to add to my usual exercise routine. I think it's improved my overall performance dramatically! I recommend this book for everyone young
and old!" - Lisa, Managing Editor, THE BOOK REVIEW CAFE **(Results may vary)


Ordering Information here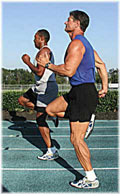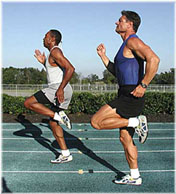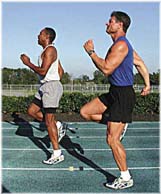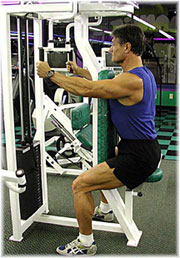 Featured in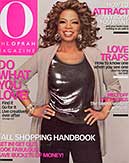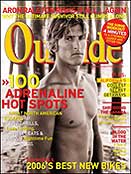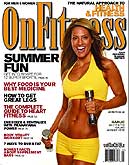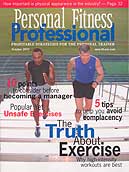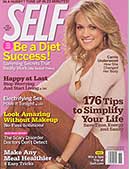 Vision Fitness
An award-winning home fitness equipment company - now features Phil Campbell's cardio "Sprint 8" program on their fitness bikes, elliptical trainers & treadmills.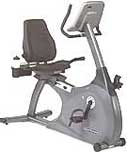 "I can't say enough about how great our Vision Fitness® treadmill is. My wife and I purchased it to start getting a little exercise. Upon learning about the SPRINT 8 Challenge, we decided to dig in and take our health more seriously. The challenge was a lifesaver because our baseline labs showed my cholesterol was 302! In an effort to avoid going on cholesterol-lowering medication, I did everything I could. In less than six weeks of using the SPRINT 8 feature daily, my cholesterol went down 84 points… I lost 20 lbs. and feel great! I've told many people about my treadmill, and my brother-in-law is ready to buy! My wife, my doctor, and I are all amazed with the results of your program."
- Daniel Edwards, Shawnee, Kansas
**(Results may vary)