Fuelingtactics® - teaching strategies to help athletes outwork the competition.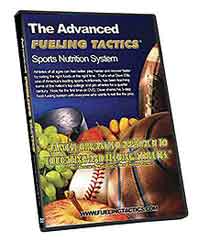 Dr. Mirkin.com - Diana Mirkin and her husband, Dr. Gabe Mirkin have authored several excellent health and nutrition books. Phil Campbell says this is one of the most informative, straight-shooting Web sites on the Internet.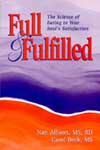 Allison & Beck - struggling with food or weight issues? Nan Allison,MS, RD, LDN is quoted in 1st & 2nd edition of Ready, Set, GO! Synergy Fitness

Phil Campbell highly recommends Dr Christi Doll's book, The 10 Foods that Should Never Touch a Woman's Lips.
American women are trapped inside what Dr. Doll calls, "The Toxic Cloud of Dietary Confusion." This cloud fogs their ability to recognize healthy foods and keeps them ensnared in destructive eating paterns. Her book helps women connect their poor food choices to patterns of ill health, periods of exhaustion, and their inability to lose weight and keep it off.
More info here

CoryHolly.com - Canada's Ambassador of Sports Nutrition, Health & Fitness.

Colgan Institute - Top rated sports nutrition Web site


Clinical Nutrition & Personal Training -
Dr. Cristi Doll, clinical nutrition practitioner and personal trainer PA uses Ready Set Go Fitness training strategies for her clients.
Weight Loss Programs - The essential guide: diet plans and reviews, workout plans, calculators, tools, and extensive article library.
Bodybuilding Nutrition - BodyConcept.com offers an extensive line ofnutritional and bodybuilding supplements including health, energy, sports drinks & bars, and more.
Inch-a-weigh.com - Great Web site for information and fitness equipment.