Detective Captain Mickey Miller tracked his results
for 12 weeks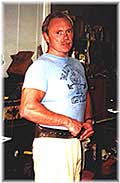 "It seemed as I got older, positive results were impossible to achieve, impossible that is, until I began following the step-by-step Ready Set Go Fitness program. It has changed my life both physically and mentally!" - Detective Captain Mickey Miller, Metropolitan Nashville Police **(Results may vary)
Vision Fitness
An award-winning home fitness equipment company - now features Phil Campbell's cardio "Sprint 8" program on their fitness bikes, elliptical trainers & treadmills.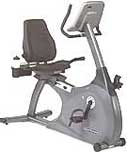 "I purchased the Vision Fitness recumbent bike (2200 HRT) with the Sprint 8 workout on it and I am extremely happy with it and so is my wife!" -David Grapka, Albany, NY **(Results may vary)
"I have read every book on training for triathlons, but it was not until I started doing the Ready Set Go Fitness program that I started to reach my full potential as an age-group triathlete."
- Dr. Tim Berry, Family Physician and triathlete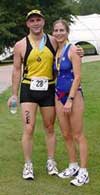 Dr. Tim Berry, family physician, and Dr. Debra Berry, pediatrician, after a triathlon **(Results may vary)



NOTE: Research shows that the fastest 10k runners were also the fastest over 40 meters. This book shows you how to increase and strengthen your fast-twitch muscle fiber.

Contents
384-pages
300 photo-illustrations
Over 200 research citations

Ready - Part One


Chapter 1
Exercise-Induced Growth Hormone
- The body's ultimate fat-burning, muscle toning & building, anti-aging, synergistic agent

Chapter 2
Maximizing Exercise-Induced Growth Hormone
Fitness hormone releasing nutritional supplements
Diabetes - A disease of middle-age
Antioxidant benefits of exercise

Chapter 3
Redefining Age

Chapter 4
Target Zone Training
Develop Super-fast IIX Muscle for Results
Creating Energy


Set - Part Two


Chapter 5
Building Your Fitness Strategy
Five components of a comprehensive fitness plan
The best time to train
The one secret many bodybuilders miss

Chapter 6
Flexibility Fundamentals
New research reverses rule on stretching
The 10-Minute Stretching Routine
Upper body stretching during resistance training


Chapter 7
Energizing Endurance
Building your endurance base
Multi-tasking aerobics with anaerobics
Endurance building supplements

Chapter 8
The Sprint 8 - Targeting Exercise-Induced HGH
The Sprint 8 Workout
Training intensity, not volume, improves athletic performance
Improving running speed
Interval training for distance runners

Chapter 9
Building Power with Plyometrics & E-Lifts
Plyometric training builds power
How to Perform E-Lifts
Okinawan Isshinryu 90 percent extension principle
E-Lifts develops fast-twitch muscle fiber

Chapter 10
Tactical Strength Training
Adding new muscle makes your body a fat-burning machine
Weight training principles
Whole or split-body routines?
Weight training for Children
Tactical strength training with photo-illustrations


Go! - Part THREE

Chapter 11
Strategic Fitness Plans
Your Fitness Level
Raising the intensity bar to improve performance
Sports for Life
Fitness Training Charts
Your Eight-Week Commitment


Conclusion

References
Glossary
Index

BOOXS Review of Good Books
Lean and mean workbook outlining Campbell's Synergy Fitness plan for time-crunched adults, a fluffless, step-by-step guide that promises four main how-to's: Increasing the body's anti-aging growth hormone naturally; looking years younger while achieving optimum health and fitness, developing a sprinter's physique at any age; and rediscovering the energy of youth.

A well-illustrated and explained in-your-face rant that pushes the aerobics crowd to an all new level. - Geoff Rotunno, Managing Editor **(Results may vary)
New 2nd edition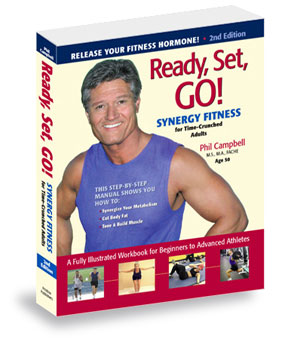 "I was amazed at the results I achieved in body flexibility, strength and endurance. This fitness plan is practical, scientifically-based and meets my goals for good health now and into the future." - Dr. Keith Williams, Obstetrics & Gynecology **(Results may vary)

"I love this book - it's brilliant - very readable - and it all makes sense!" - Dickon Weir-Hughes, Deputy CEO, Royal Marsden Hospitals London, United Kingdom **(Results may vary)

"5 Stars, Superbly presented
Profusely illustrated
Practical and Effective
Highly Recommended!"
- Midwest Book Reviews



300 Photo-illustrations
384-pages $19.95
Ready, Set, GO caters for those who are just starting out in their journey to get into shape through to advanced routines that would challenge the most experienced athletes. If you're looking for a new approach to slashing body fat, increasing lean muscle mass and taking your fitness to a new level, then grab a copy of this book!" - Mandy Gibbons, Australia, virtualfitnesstrainer.com **(Results may vary)

"Scientifically researched and effective fitness strategies to maximize your Exercise-Induced Growth Hormone levels. Complete with hundreds of exercise photographs and references, sound nutritional advice, fitness plans for 5 different levels of fitness, this book is rock solid, ...just like Phil Campbell's build. Here's someone that practices what he preaches." - Stefan Angheli, CSCS, Editor, healthfitness.com.au, Australia **(Results may vary)
"Phil Campbell's book is one of the most informative, well researched, and beneficial books I've read. ." - Rory Karpf, producer with NFL Films - fitnessfiend.com **(Results may vary)
"Phil Campbell is not trying to sell you anything except a longer, healthier life. A terrific concept, easy read, and a welcomed addition to a health and fitness library filled with more style than substance. This is the real deal." - Keith Murphy, NBC Sports Director, Des Moines **(Results may vary)
Allan White tracked his results with the Ready Set Go Fitness program for eight weeks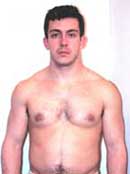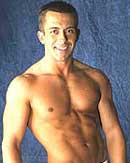 "The Ready Set Go Fitness program really works!
I was able to add new muscle faster than ever before while shedding bodyfat at an unprecedented rate. I'm a personal fitness trainer and have all my clients do this program because it works, and it works for everyone."
- Alan White **(Results may vary)
"My Fit Campers love Phil and his book is the bible of Fit Camp. His program can take you to the next stage of fitness regardless of your current fitness level." - Greta Blackburn, Editor, Ms. Fitness Magazine and Founder of Greta Blackburn's FITCAMPS **(Results may vary)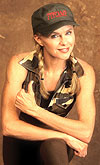 Experience motivational presentations and group training sessions by Phil Campbell during Greta Blackburn's Fit Camps.
More info here